Our History
Clark Grading - Over 30 years of experience
Clark Grading specializes in rough and finish grade, concrete grade, slope repairs, and re-certification of lots. We also import and export all types of material including sand, rock, dirt and gravel.
Clark Grading has always been dedicated to hard work and top of the line service. In the beginning Russell Clark Sr. would drive his first tractor to the job on the streets. With the foresight to see that the industry was growing and needed his services, Russell Sr. bought his first dump truck and skip loader.
Today a 2nd generation grading company, run by Russell and his 2 sons. All committing to continuing dedication that Russell started over 30 years ago. All have the have the same vision, to make Clark Grading the best in the industry.
Contractor's License #: 426257
OVERVIEW of our services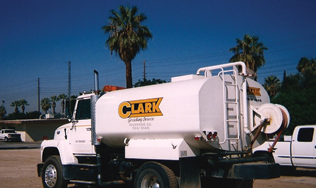 At Clark Grading, we've perfected finish grading and execute it like a science. We have had years of collective experience and can handle various types of jobs.
Finish grading is the process of clearing and smoothing out land to prepare it for sod, hydro seed, planting, home or land preparation or whichever the next step may be for you. Finish grading is the final grade done to the land. The land can look smooth, have slopes, or whichever application is needed in the project.
Preventing or controlling wind or water erosion in agriculture, land development and construction
This sometimes involves the creation of a physical barrier, such as vegetation, rock, or sandbags, to absorb some of the energy of the wind or water that is causing the erosion. Effective erosion controls are important techniques in preventing water pollution and soil loss. Erosion control may arise in natural areas, agricultural settings or urban environments, the latter of which is often characterized as storm water runoff driven. On construction sites they are often implemented in conjunction with sediment controls such as sediment basins and silt fences.
our mission
Our mission is to provide our clients with the best experienced and dependable operators coupled with the most professionally maintained equipment in the industry.
Over 30 Years Of Experience -

Clark Grading has been running it's family owned and operated business for over 30 years, gaining the knowledge you need to complete your project on time and with the quality you want.

Read More...