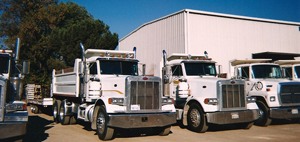 Clark Grading offers debris removal for your projects.
When your land needs to be prepared with excavation and demolition, you'll need the debris removed as well. We can take care of this important step in your project with our large trucks. Since we're capable of smoothly handling everything from Excavation & Demolition, to Finish Grading, let us give you a quote for your entire project.
Street Cleaning is also an important step in preparing land. Whether for residential or commercial land preparation, you'll want your land presentable all the way to the street.