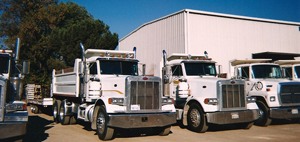 Clark Grading is a family owned and operated business. That means you get real service from the people who've been in the industry long enough to know.
You get quality customer service like you would expect from a business that takes pride in it's service.
We handle the flow of your project smoothly and get it done on time and done right. We have the know-how to help you plan the stages of your land preparation, everything from excavation & demolition, rough grading, finish grading, pad certification and erosion control.
We offer every aspect of grading services as well as offer our top of the line equipment for rent.
Want to know more?